Ok, I just have to say I am in love with the idea of all of the bridesmaids wearing fun, bright shoes! For this wedding I think it would be amazing to see chocolate brown dresses with red shoes. This color combo is definitely a great choice for the October 24th wedding that the bride who requested this board is planning. She also plans to throw some pale gold into the mix (in this board it's used for the brides sash, the grooms tie and caramel apples).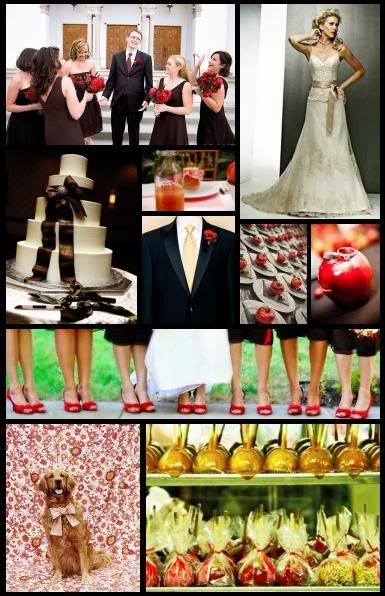 sources: Ian Grant, Elizabeth Anne Designs, The Brides Cafe, Once Wed, DIY Wedding,
Brides (x2), Southern Weddings, Martha Stewart Weddings
* Don't forget to enter the contest! You have until Thursday, click here to enter or scroll down to the post below this one.